Window
Treatments
In Asheville, NC
Window
Treatments
In Asheville, NC
Window
Treatments
In Asheville, NC
Window
Treatments
In Asheville, NC
Window
Treatments
In Asheville, NC
Window
Treatments
In Asheville, NC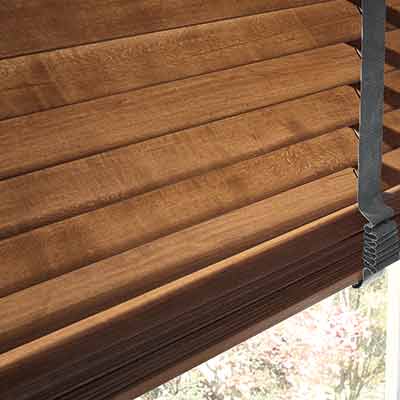 Blinds
Variety Offered
At The Blind Guide, our expansive range of blinds ensures there's something for every preference. Our offerings include:
Wood blinds: A classic and elegant choice that never goes out of style.
Faux wood blinds: Combine the look of wood with the durability of synthetic materials.
Venetian blinds: A timeless design that offers precise light control.
Benefits
Our blinds aren't just about aesthetics; they come with a host of benefits:
Enhance any room's aesthetics: Our blinds can be the finishing touch that elevates your room's decor.
Durable: Crafted from quality materials, our blinds are built to last.
Maintenance-free: Enjoy the beauty of our blinds without the hassle of intensive care.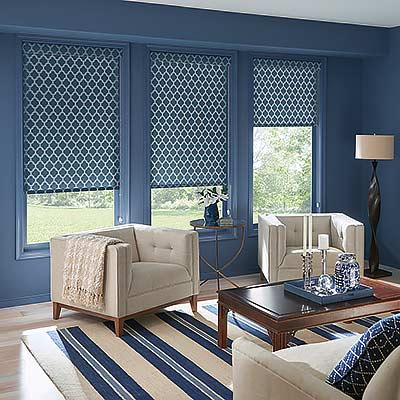 Shades
Types Available
The Blind Guide boasts an eclectic collection of shades including:
Honeycomb shades: Renowned for their energy efficiency and captivating visual appeal.
Roman shades: Delivering a touch of luxury with their soft folds.
Other varieties: We have a vast range to ensure you find the perfect shade for your setting.
Benefits
Shades from The Blind Guide not only beautify your spaces but offer tangible benefits:
Insulation properties: Our shades help control energy costs by maintaining optimal room temperatures.
Improve room aesthetics: With our shades, witness a transformation in your room's ambiance.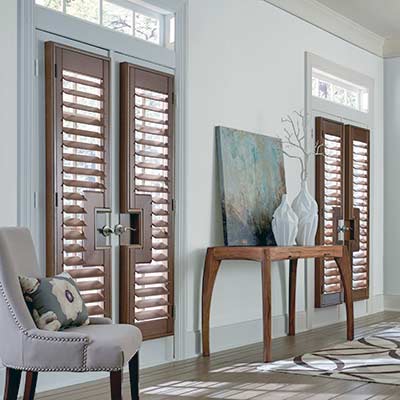 Shutters
Popular Choices
In Asheville, NC, our most sought-after shutters include the Plantation shutters. These shutters have won the hearts of many, owing to their blend of functionality and charm.
Value Proposition
At The Blind Guide, we believe in offering competitive pricing without compromising on the quality. Our focus remains steadfast on delivering unparalleled customer value.
Your 
Window Treatment 
Experts In Asheville, NC
History & Reputation
Since our inception, The Blind Guide has been at the forefront of delivering exceptional window treatments in Asheville, NC. Our unwavering commitment to quality and customer satisfaction has earned us consistent 5-star ratings across popular platforms such as:
Customer Journey
Every interaction with The Blind Guide is a testament to our dedication to superior service. We meticulously handle every step, from the initial call to the final installation, ensuring a seamless and delightful experience for our clients.
Window treatment ideas tailored for homes and offices in Asheville, NC.
Window Blinds, 

Shades & Shutters

for Your Asheville, NC Home Or Business
Dedication to Excellence
What sets The Blind Guide apart is not just our products, but our unwavering promise to deliver exactly what we pledge. We constantly strive to outdo ourselves in our quest for perfection.
High-Quality Products
Our collaboration with renowned vendors ensures that we only offer the best to our clients. These vendors are celebrated for their:
Superior quality blinds
Durable shades
Elegant shutters
Excellent Pricing
Price shouldn't be a barrier to quality. At The Blind Guide, we take pride in offering competitive prices without ever compromising on the caliber of our products or services.
Exceptional Customer Service
Our customers have always been at the heart of our operations. Since our establishment, our aim has been to prioritize customer needs, ensuring that they receive timely, efficient, and unparalleled service.
Let Us Earn Our 5-Stars
When you're looking for affordable window treatments, we have the ability to give you everything you need. Not only do we sell and install blinds and more in a cost-effective way, but we provide excellence in everything we do- including fast turnaround times. While other window treatment providers can take 6-12 weeks to install your blinds, shades, or shutters, we can typically get everything done in 10 days from order to installation. This is only part of why we maintain a 5-star rating.
Your window treatments help turn your house into a home. Call us today and let us help.
We Sell & Install
Window Blinds, 

Shades & Shutters

for Your Asheville, NC Home Or Business


The Blind Guide offers a comprehensive range of services to its clients. We're not just about selling; we provide an end-to-end solution. From assisting you in choosing the perfect window treatments to the final installation of blinds, shades, and shutters, we manage it all.
Kim W Taylor - PROPERTY OWNER
"From the consultation through installation, it was apparent that this company takes pride in their work. Our shutters and blinds are of excellent quality, were competitively priced, and we couldn't be happier with the service or product. We would definitely use The Blind Guide again."
Elizabeth N. - HOME OWNER
"I would highly recommend Eric and the Blind Guide for great quality blinds. Very professional and wonderful to work with. Installed blinds quickly and professionally."
About Asheville, NC
Asheville, nestled in the Blue Ridge Mountains of North Carolina, offers a unique blend of natural beauty and cultural vibrancy. Known for its scenic landscapes, eclectic downtown, and historic charm, Asheville is a city that truly stands out. The combination of its rich history, thriving arts scene, and welcoming community makes Asheville a destination like no other.
Key Attractions
Asheville is not just a city; it's an experience. Some of its most notable attractions and features include:
The Biltmore Estate: America's largest home, this sprawling mansion is a testament to the Gilded Age's opulence.
Blue Ridge Parkway: Often referred to as "America's Favorite Drive," this scenic route offers breathtaking views, especially during the fall foliage season.
Downtown Asheville: Brimming with boutiques, art galleries, world-class cuisine, and captivating street performers, it's the city's beating heart.
Natural Parks: Asheville is surrounded by forests, making it a haven for hikers, bikers, and nature enthusiasts. Places like the Pisgah National Forest and the Great Smoky Mountains National Park are just a stone's throw away.
Thriving Arts Scene: With a plethora of theaters, music venues, and art studios, Asheville is a haven for art and culture enthusiasts.
Our Georgia Service Areas
We proudly work with homes & businesses around the northern part of Atlanta, but we're willing to work with you no matter where you are in Atlanta. Most of our customers come from around Alpharetta, Milton, Buford, Dacula, Flowery Branch, Lawrenceville, Athens, Gainesville, Braselton, Jefferson, Winder, Hoschton, Sugar Hill, and Suwanee. Contact us and schedule your free consultation. Let's get started on your window treatments today.
Our North Carolina Service Areas
We proudly work with homes & businesses around Western North Carolina, but we're willing to work with you no matter where you are in WNC. Most of our customers come from around Waynesville, Asheville, Sylva, Franklin, Highlands, Hendersonville, Candler, and Cashiers, NC. Contact us and schedule your free consultation. Let's get started on your window treatments today.