Window
Treatments
In Highlands, NC
Window
Treatments
In Highlands, NC
Window
Treatments
In Highlands, NC
Window
Treatments
In Highlands, NC
Window
Treatments
In Highlands, NC
Window
Treatments
In Highlands, NC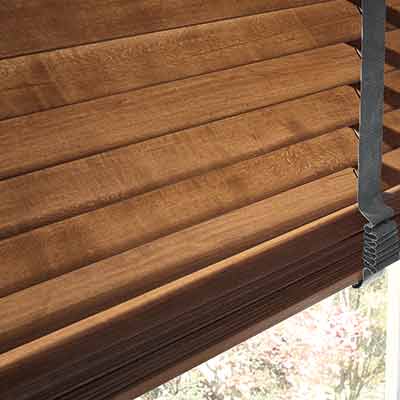 Blinds
Variety Offered
We offer an extensive range of blinds tailored for every kind of space. Our collection includes:
Wood blinds: Classic and timeless, they bring warmth and elegance to any room.
Faux wood blinds: Delivering the aesthetic of real wood but at a more budget-friendly price point.
Venetian blinds: Known for their horizontal slats, they allow for precise light control and privacy.
Benefits
Blinds are not just about controlling light; they come with several advantages:
Aesthetic Appeal: They can significantly enhance the look of any room, adding a touch of sophistication.
Durability: Built to last, our blinds withstand the test of time.
Maintenance-free: With minimal upkeep, they continue to look new for years.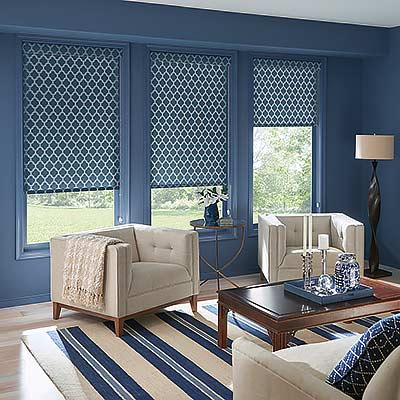 Shades
Types Available
Shade your windows with style. Our selections include:
Honeycomb shades: Known for their energy-efficient design and insulation capabilities.
Roman shades: A blend of elegance and functionality, they fold into pleats when raised.
Other varieties: We have a broad spectrum of shades suitable for every kind of decor and preference.
Benefits
Choosing shades comes with an array of perks:
Insulation: They offer significant insulation, helping regulate room temperatures and control energy costs.
Aesthetic Enhancement: Beyond functionality, shades uplift the ambiance and beauty of any space.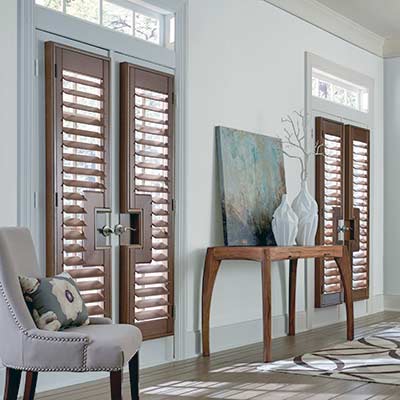 Shutters
Popular Choices
Highlands, NC loves its shutters! Among the most sought-after in our collection are:
Plantation shutters: Known for their broad louvers, they provide a timeless elegance to windows.
Value Proposition
Quality shouldn't come at a prohibitive cost. We ensure:
Competitive Pricing: We offer shutters that are not only of high quality but also priced to provide the best value for our customers.
Your 
Window Treatment 
Experts In Highlands, NC
History & Reputation
Serving the Highlands community, The Blind Guide has built a reputation of trust and quality. Our consistent 5-star ratings across platforms such as Google, Yelp, and Facebook are a testament to our dedication and the satisfaction of our esteemed customers.
Customer Journey
Our relationship with our customers doesn't just end at the point of sale. We walk you through every step, right from the initial call to the final installation. Our focus is unwavering on delivering a seamless experience, ensuring that you feel valued and your requirements are aptly met.
Window treatment ideas tailored for homes and offices in Highlands, NC.
Window Blinds, 

Shades & Shutters

for Your Highlands, NC Home Or Business
Dedication to Excellence
At The Blind Guide, we believe in setting ourselves apart, not just through our products but also our promise. Every project, irrespective of its scale, gets our full dedication and commitment to excellence.
High-Quality Products
Quality is not just a buzzword for us; it's a pledge. We collaborate with reputed vendors known in the industry for their superior quality shades, blinds, and shutters. This ensures that our customers always get products that are not only aesthetically pleasing but also durable.
Excellent Pricing
While quality is paramount, we understand the importance of value for money. This is why we offer our products at competitive prices, ensuring you don't have to compromise on quality.
Exceptional Customer Service
Serving the community, our focus on customer needs remains unchanged. We prioritize prompt responses, timely deliveries, and efficient service, ensuring our customers are always satisfied.
Let Us Earn Our 5-Stars
When you're looking for affordable window treatments, we have the ability to give you everything you need. Not only do we sell and install blinds and more in a cost-effective way, but we provide excellence in everything we do- including fast turnaround times. While other window treatment providers can take 6-12 weeks to install your blinds, shades, or shutters, we can typically get everything done in 10 days from order to installation. This is only part of why we maintain a 5-star rating.
Your window treatments help turn your house into a home. Call us today and let us help.
We Sell & Install
Window Blinds, 

Shades & Shutters

for Your Highlands, NC Home Or Business


The Blind Guide offers a comprehensive range of services to its clients. We're not just about selling; we provide an end-to-end solution. From assisting you in choosing the perfect window treatments to the final installation of blinds, shades, and shutters, we manage it all.
Kim W Taylor - PROPERTY OWNER
"From the consultation through installation, it was apparent that this company takes pride in their work. Our shutters and blinds are of excellent quality, were competitively priced, and we couldn't be happier with the service or product. We would definitely use The Blind Guide again."
Elizabeth N. - HOME OWNER
"I would highly recommend Eric and the Blind Guide for great quality blinds. Very professional and wonderful to work with. Installed blinds quickly and professionally."
About Highlands, NC
Highlands, NC, is not just another dot on the map. It's a city replete with its own charm, character, and unique attributes. Nestled amidst nature, Highlands exudes a serene ambiance, a delightful contrast to the hustle and bustle of bigger cities. From its picturesque landscapes to its tight-knit community, everything about Highlands resonates with warmth and allure, making it a gem worth discovering.
Key Attractions
What makes Highlands stand out are its myriad attractions and landmarks. Here are some that deserve special mention:
Natural Parks: Highlands boasts of lush green parks, a haven for nature enthusiasts. These parks aren't just about greenery; they provide recreational spaces for families, jogging tracks for the fitness-conscious, and picnic spots for those looking for a leisurely day outdoors.
Cultural Landmarks: The city is home to numerous cultural landmarks, offering a glimpse into its rich history and heritage.
Desirable Locale: Beyond attractions, Highlands is a sought-after place for both living and working. Its vibrant community, safety, and facilities make it an ideal place for families, while its growing economy offers ample opportunities for businesses and professionals.
Our Georgia Service Areas
We proudly work with homes & businesses around the northern part of Atlanta, but we're willing to work with you no matter where you are in Atlanta. Most of our customers come from around Alpharetta, Milton, Buford, Dacula, Flowery Branch, Lawrenceville, Athens, Gainesville, Braselton, Jefferson, Winder, Hoschton, Sugar Hill, and Suwanee. Contact us and schedule your free consultation. Let's get started on your window treatments today.
Our North Carolina Service Areas
We proudly work with homes & businesses around Western North Carolina, but we're willing to work with you no matter where you are in WNC. Most of our customers come from around Waynesville, Asheville, Sylva, Franklin, Highlands, Hendersonville, Candler, and Cashiers, NC. Contact us and schedule your free consultation. Let's get started on your window treatments today.