Window
Treatments
Improve Your View In Winder
Our Window
Treatments
Improve Your View
Our Window
Treatments
Improve Your View
Our Window
Treatments
Improve Your View
Our Window
Treatments
Improve Your View
Our Window
Treatments
Improve Your View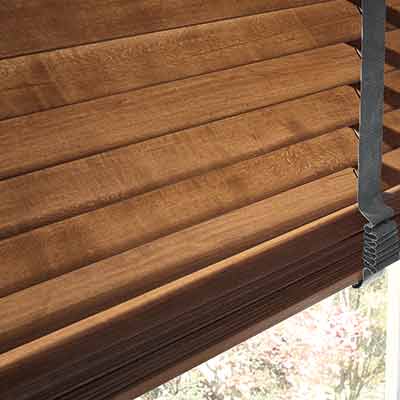 Blinds
From wood to faux wood, we have a wide variety of Venetian blinds to help your windows look great in any room. Let us walk you through the process of finding the right blinds to accent your room and make any room shine. Durable and maintenance-free, call today and let us show you how great your rooms will look.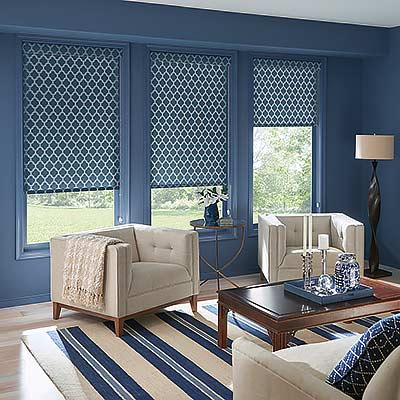 Shades
We carry Honeycomb shades and a wide variety of other types of shades. Perfect for insulating your windows and helping control your energy costs, our shades are not only practical, but they also make your room look amazing. Contact us today to talk about window shades for your rooms.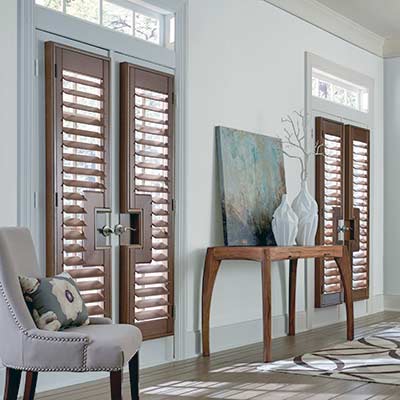 Shutters
Plantation shutters are far and away the most popular types of shutters we sell these days. When you're looking for great pricing on shutters for your home or business, our experienced staff is standing by ready to help. Call us and let us help you with all your custom shutters.
Your 
Window Treatment 
Experts In Winder Ga
 Since 2014, we have worked hard to accomplish one thing:  satisfy all of our customers. From the very first phone call to the installation of your window treatments, we want to thrill and amaze you with our customer service and excellent products. It's why we've been able to establish a 5-star rating in Google, Yelp, and Facebook.
Contact us today to talk for window treatment ideas for your home or office. Let us show you why we've become one leading local experts for window blinds and other products to control the amount of light in your room.
Why Call The Blind Guide For
Blinds, Shades & Shutters?
It's simple:  we strive for excellence in everything we do. While other window treatment companies over promise and under deliver, we say what we're going to do and we do it- cheaper and faster than anyone around. When you need window treatments, you'll find that working with us means you'll not only be satisfied with the results, you'll be thrilled.
High-Quality Products
The vendors we use are well known for their superb quality shades, blinds, shutters, and more. The fact that we work with high end means you get window treatments that last.
Excellent Pricing
For all our window products, we have incredible pricing for blinds, shutters, window tinting, and shades. Shop around and you'll discover that we offer better deals and save you money.
Exceptional Customer Service
Since 2014, we've put your needs above all else. From initial order to window treatment installation, we work hard to deliver faster than any of our competitors.
Let Us Earn Our 5-Stars
When you're looking for affordable window treatments, we have the ability to give you everything you need. Not only do we sell and install blinds and more in a cost-effective way, but we provide excellence in everything we do- including fast turnaround times. While other window treatment providers can take 6-12 weeks to install your blinds, shades, or shutters, we can typically get everything done in 10 days from order to installation. This is only part of why we maintain a 5-star rating.
Your window treatments help turn your house into a home. Call us today and let us help.
We Sell & Install
Window Blinds, 

Shades & Shutters

for Your Winder Home Or Business


At The Blind Guide, we set the standards for customer service, delivery, and installation for all others to follow around North Atlanta. Oh, did we mention that we do all that at a more affordable price than our competitors? That might be important.
Kim W Taylor - PROPERTY OWNER
"From the consultation through installation, it was apparent that this company takes pride in their work. Our shutters and blinds are of excellent quality, were competitively priced, and we couldn't be happier with the service or product. We would definitely use The Blind Guide again."
Elizabeth N. - HOME OWNER
"I would highly recommend Eric and the Blind Guide for great quality blinds. Very professional and wonderful to work with. Installed blinds quickly and professionally."
About Winder
The City of Winder is located east of Atlanta and has a population of over 15,000. For people tired of Atlanta traffic, Winder offers a moderate but steady change to the big city norm, and it's still close enough to both Athens and Atlanta to get a real city feel.
Winder still has an old town feeling to it. The railroad runs through downtown and divides the traffic. The railroad isn't the only thing that's historic in Winder, in fact, Historic Fort Yargo State Park has a great deal of history behind it as well. Winder isn't just a city between Athens and Atlanta, it's a piece of Living American History.
Our Service Area
We proudly work with homes & businesses around the northern part of Atlanta, but we're willing to work with you no matter where you are in Atlanta. Most of our customers come from around Alpharetta, Milton, Buford, Dacula, Flowery Branch, Lawrenceville, Athens, Gainesville, Braselton, Jefferson, Winder, Hoschton, Sugar Hill, and Suwanee. Contact us and schedule your free consultation. Let's get started on your window treatments today.